Welcome to Purple Primrose Health & Healing where you will find a range of services to meet your needs on all levels: Physical, Mental, Emotional, Spiritual
"Health is a state of complete physical, mental and social well-being and not merely the absence of disease or infirmity" – World Health Organisation 
On whatever level or levels you are needing help and support I hope that you will find that within these pages.
If you do not know exactly what you need or you can't find what you are looking for, please feel free to contact me and ask.
Tiffany Stephens – Founder of Purple Primrose Health & Healing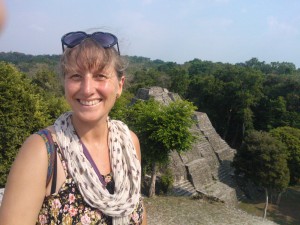 About Tiffany
I am a graduate of the University of Hertfordshire and have been registered as a Solicitor since 1998. I worked my way up through the ranks of a North London firm from receptionist to Legal Executive to Partner in a career that spanned 17 years. The last 6 years spent in practice were as a Partner, specialising in property law. Working in this highly stressful environment has made me fully aware of the effects that stress can have on your health, work and life.
After I left my law practice I embarked on a career in health, working as a personal trainer and exercise health professional.  Working for several London Borough Councils and the Central YMCA in London on GP referral health schemes, I have designed and worked on exercise schemes for older adults and managed a nutrition centre and have worked on health projects in conjunction with University College London and since 2008  have worked on various health related schemes for Glasgow City Council. My health career as a specialist instructor spans 10 years and remains ongoing.
My background in teaching rehabilitative exercise has given me a sound knowledge of medical conditions, the psychology surrounding 'illness and dis-ease' and the effects of conventional medicine. I have also worked with all age groups from primary school children to people in their 90s and am also a qualified yoga teacher.
I have worked professionally in the alternative/complementary medicine field and spirituality since 2007. Although my formal training in this respect commenced in 2004, I have been working on my own personal development since 1997. During this time I have gained much experience in the fields of self development, self empowerment and life transformation. There is nothing that I practice or teach which I have not experienced personally. Over the years I have put myself through intense periods of personal enquiry to fully know myself and explore my full potential.
I am an healing facilitator, shamanic practitioner, massage therapist, ceremonialist, health consultant and spiritual companion. I am trained in various practices including: Spiritual Healing, Quantum Touch Energy Healing, Cross Cultural Shamanism, the InkaTradition and the teachings of the Toltecs.
How to Contact Me 
Email :purple.primrose7@ntlworld.com
Telephone: 07969 027651
Or please complete the form below to subscribe my mailing list * indicates required field